Over the last 14 years of being parents we have used different strategies of buying Christmas presents. As you can imagine, having 5 children makes Christmas a busy and expensive time of year. We usually follow the rule "something they want, something they need, something to wear, something to read". This year even that seemed like we were buying our children too much.
I decided a few weeks ago that we were only going to buy our children 1 present each. I absolutely hate buying "stuff" for the sake of buying things. Also, I didn't want to clutter the house even more than it was prior to a house move. So I found out what the kids really wanted and that's what I bought. It made Christmas shopping and wrapping much easier this year.
The following paragraphs contain affiliate links.
Someone warned me years ago that when kids get to their teens they start asking for more expensive presents. Isabel (13) wanted a pair of Apple AirPods, and it sounds like this is what most of her friends got for Christmas this year too. She has just started Parkrun for her D of E physical component, so she has been asking for AirPods to listen to music as she runs. I must say, I use them when I run too and they are brilliant because they never fall out when running!
George (11) asked for only one thing. An inflatable dinosaur costume. George has seen them before on Instagram, where people wear these costumes and do funny things in them. He really wants to wear it and ride his bike around the country park. After lunch he walked to the park with Oliver (10) and people were asking to take photos with him! He has barely taken it off for 2 days. We also bought George a sushi making experience at Yo! Sushi in London because we were worried that he didn't really want the dinosaur costume. He loves sushi, and we went to Yo! Sushi for the first time last month. He thinks it is the best restaurant ever so we are looking forward to taking him to London to make sushi.
Oliver (10) was tricky to buy for because all he wants is cash. He likes to have his own money when we are out and about to do what he wants with. My mother in law always says that at Christmas he "has to have something to open". Otherwise what are you doing at 4am? Watching everyone else open their presents? (Actually thankfully this year it was 6am!) We bought him Sharper Image Laser Tag, and Lego Minecraft. He has decided that he doesn't like Minecraft anymore, so he is going to take that back and keep the money. The laser tag was a hit (pun intended).
Max (5) didn't know what he wanted for Christmas, but he was really easy to buy for. We bought him an electric scooter. He absolutely loves being outdoors, and now not only can he keep up with big brothers and sister, but he can overtake them too.
Sam (1) didn't know Christmas was happening, didn't want anything, but we bought him something anyway. The LeapFrog Letter Band Phonics Jam. It is the perfect present for him. He loves sounds and music, he is also a little chatter box.
This Christmas we enjoyed our more thoughtful gift-giving. Yes, we had a good budget to spend on our children but it wasn't really about the amount we spent, but in finding the right present. We didn't get it 100% right, but our children were very grateful and happy to receive. I didn't hear one complaint that they didn't have a pile of presents to open on Christmas Day. In fact, it was the opposite and they had the most amazing day with their gifts, and spending the day at home with the family.
Ben bought me an Ancestry DNA testing kit. I have been looking forward to doing one of these, so when I get the results back I will be sharing my thoughts.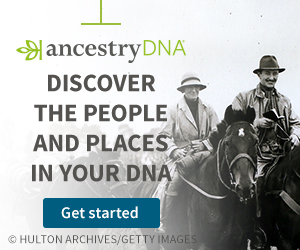 I bought Ben the new Hotel Chocolat Velevtiser and I must say it is amazing! It makes the perfect cup of hot chocolate, and he will really appreciate this new gadget now he works from home.
Hotel Chocolat Velvetiser

Salted Caramel Hot Chocolate
The best thing about it for me was that in build up to Christmas, I felt "done". I was able to concentrate on the nativities, and parties, and life, instead of feeling like I was drowning at this time of year.
Do you have any strategies that work for you at Christmas? I'd love to hear your thoughts.
Clare xx